Contact us for more information about our camps or to register for one or more camps, click here.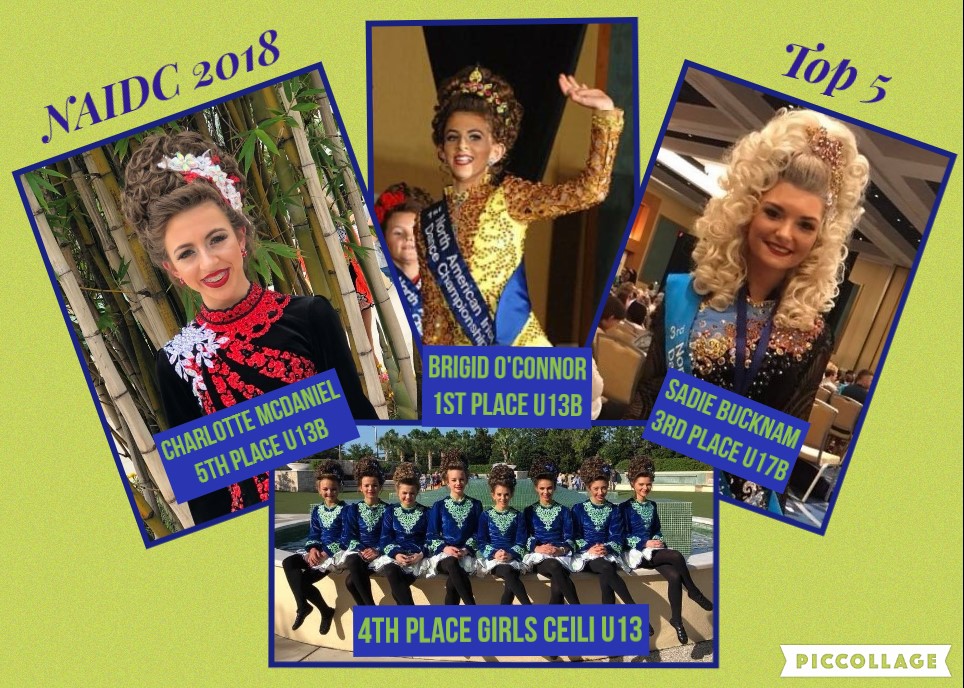 Congratulations to all who represented our school so well in Orlando! Overall, our school had another great year, with 30 of our 45 dancers receiving an award (67%), and of those, 14 – almost half – placed high enough to qualify for the 2019 World Championships!!  This means that a third of our dancers participating at the National level this year are on their way to Greensboro, NC next spring!  Special congratulations to our dancers in the top 5: Brigid O'Connor, National Champion, Girls U13B; Sadie Bucknam, 3rd place Girls U17B; Charlotte McDaniel, 5th place Girls U13B, and our U13 Girls Ceili team, 4th place, along with our other top 10 finishers Bailey Bartel (7th, U17A), Charley Finlay (10th, U10B) and Sarah Krein (10th, U19B).  We are so proud of how well they performed under pressure!
Click for a list of our 2018 NAIDC full results  and see our gallery below.
Read moreNorth American Championships—July 2018, Orlando, Florida
Congratulations to Murray Academy's Sarah Krein, recipient of one of three 2018 IDTANA-New England Region Scholarships!
Sarah has danced with Murray Academy for 4 1/2 years after moving to the area from New York. During that time, she has shared her love for Irish dance as an assistant in our grades level classes. Sarah plans to attend UNH in the fall to study nursing, and we wish her the very best in her college endeavors.